Tickets for the cinema
Films are best seen on the big screen and, from 19th to 25th March, BUFF 2022 shows films, and hosts seminars and mingle events at some of Malmö's best movie theatres.
The programme and tickets and released: 21st of February
Film ticket: 60 kr
Seminar ticket: 60 kr
You will find tickets under each film in the programme.
Gold Pass – our festival wristband
100 kr, only available to 0 – 19-year-olds 
Free entrance to all screenings at the Malmö theatres*

Free entrance to the seminars and discussions*

BUFF Weekend at Panora*

BUFF Daily in Biograf Spegeln's foyer. (Our own talk show with BUFF's programme lead, Daniel Lundqvist, and guests!)

The Gold Pass can be bought from our ticket desks during the festival.
* subject to availability
Film pass – BUFFplay.se 99 kr
The Film Pass gives you access to our entire catalogue of streamed content during the week of the Festival. Every film is available for 24 hours so mark your favourite in the programme! Furthermore, you get access to Q&As with many of the films' directors and actors!
The film pass can be bought at BUFFplay.se after the program release 21/2.
BUFF Filmfestival screens films at Malmö's best cinemas
Malmö's cinemas are of high quality and at BUFF film festival you can visit several of them.
All cinemas have wheelchair access and all of the theatre's have wheelchair spaces. For more information, please visit the cinemas web pages.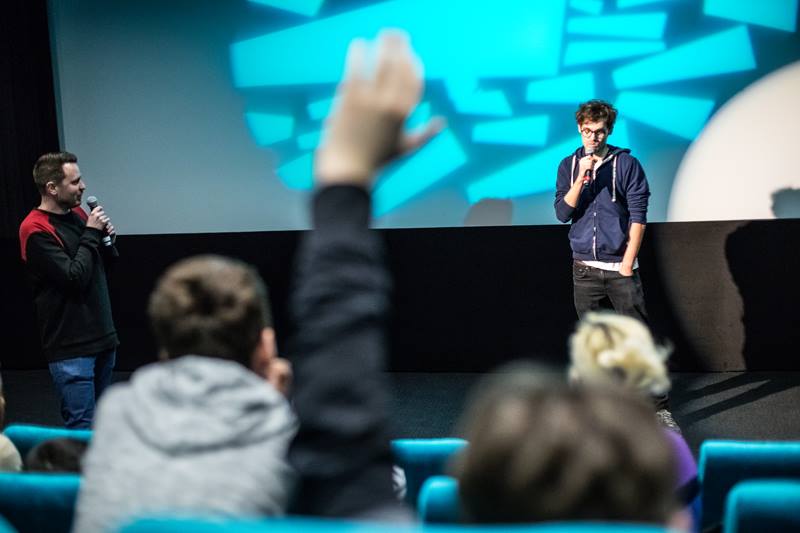 Panora
Adress: Friisgatan 19 D
Panora is the largest art house cinema in southern Sweden and is operated by Folkets Bio Malmö. Panora is a venue and meeting point with focus on brilliant film for adults, youth and children. Panora also focuses on young film culture with the programs for Juniora (age 2-12) and Unga Panora (age 13-20).
BUFF screens films during school hours at Panora and this is also where the film fest BUFF Weekend takes place.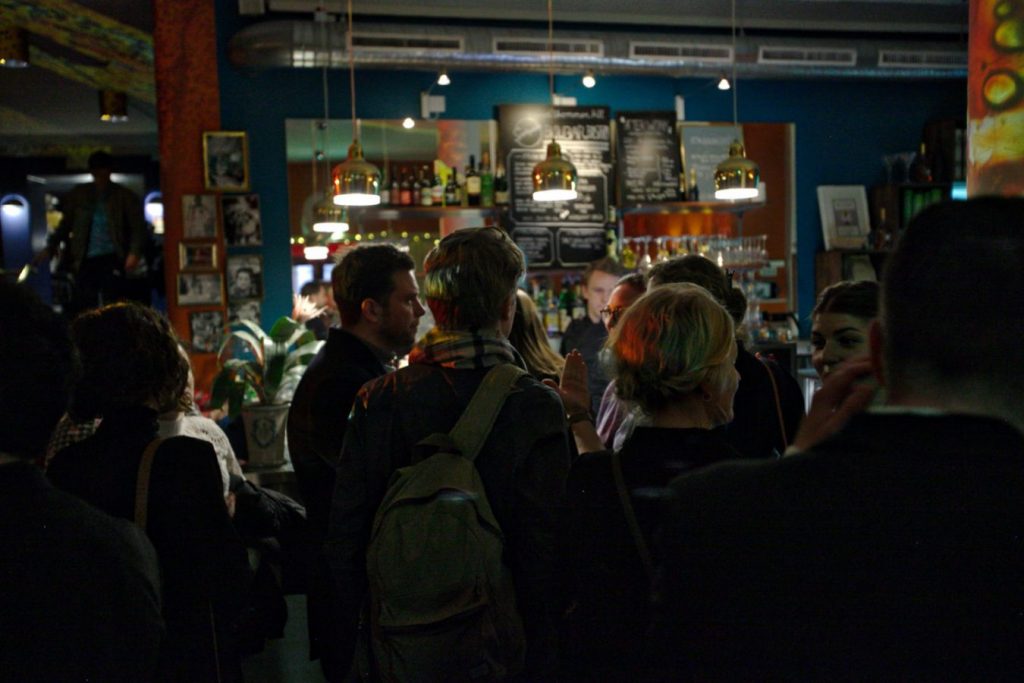 Spegeln Bar & Bistro
Address: Stortorget 29
Cinema Spegeln is located at Stortorget. Spegeln is operated by Folkets Hus och Parker and screens art house films from all over the world.
Spegeln also has a very enjoyable bar and bistro.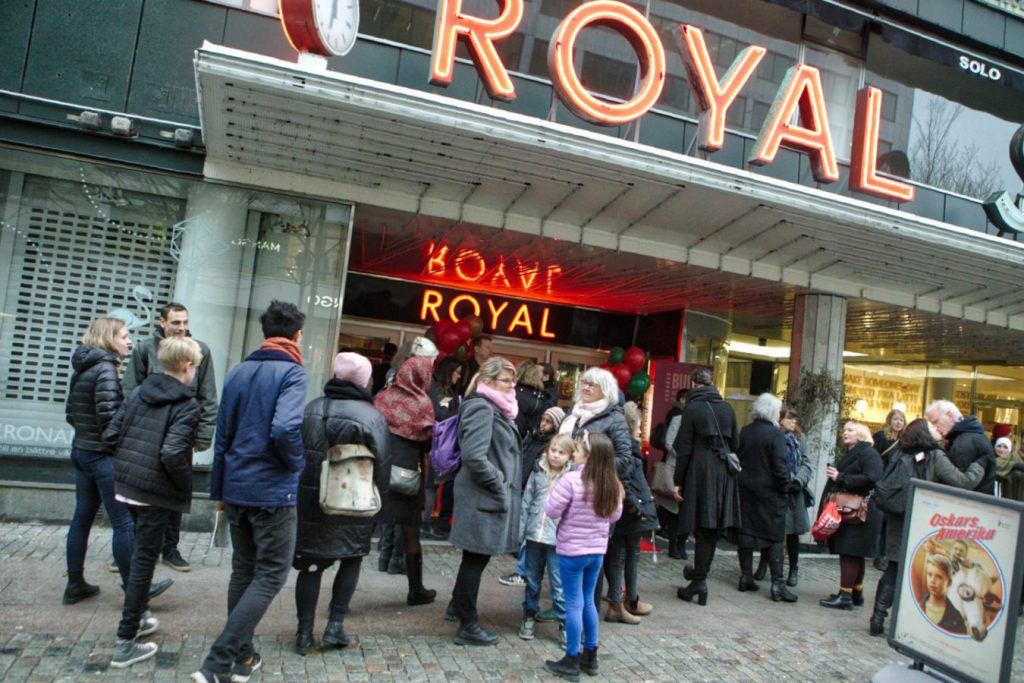 SF Royal
Address: Södra Tullgatan 4
Cinema Royal has the largest theatre in Malmö and this is where BUFF usually celebrates the big opening of the festival week. Royal was opened in March 1961 and has 498 seats and 3 wheel chair spaces.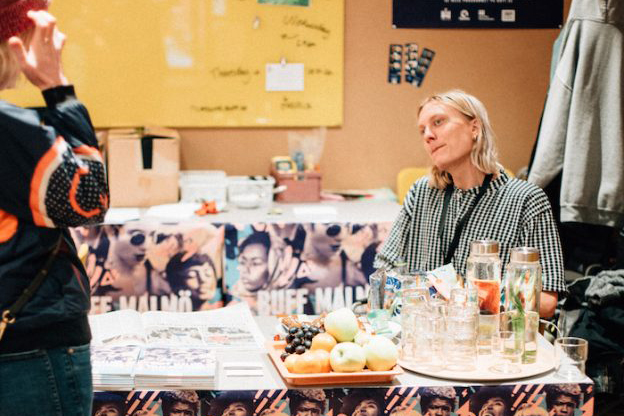 Festival Center – Hotel Nobel House
Per Weijersgatan 6
Ticket & info desk
How to access screenings and seminars with an accreditation. 
You can pick up tickets for screenings/seminars the same day, at the festival centre or at one of our ticket offices.

Due to availabilty.

You can also show up at a screening/seminar and see if there are free seats. 
Please note.
If you have a ticket, you must arrive to the cinema in good time. No-show-seats are released to other visitors shortly before the screening begins. 
General rules about tickets
BUFFs ticket offices are cash free. Payment with card and Swish. 

We open the doors aprox. 10 mins before screening begins.

If you have a ticket, you must arrive to the cinema in good time.

No-show-seats

are released to other visitors shortly before the screening begins. 
Opening hours during the festival
Festival Center – Hotel Nobel House
Sunday : 12:00-17:00
Monday-Thursday:  8:00-17:00
Friday 8:00-14:00
Panora
Saturday: 12:00 – 18:00
Sunday: 9:30 – 15:30
Monday: 8:30 – 14:30
Tuesday: 8:30 – 19:00
Wednesday: 8:30 – 15:00
Thursday: 8:30 – 15:00
Friday: 8:30 – 9:30
Spegeln
Monday: 15:00 – 20:30
Tuesday: 15:30 -21:00
Wednesday: 15:30 – 21:00
Photography & documentation
Some events during the festival are documented by a photographer. The pictures can be published online or in print for upcoming festivals. Don't want to be in the picture? Please tell our photographers.