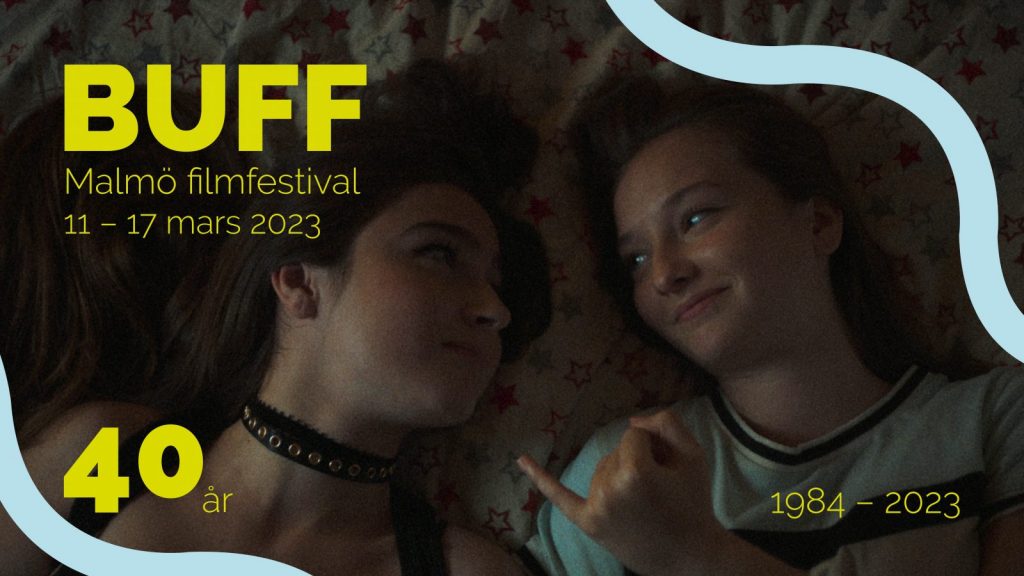 Film submission for BUFF 2023 is now closed
In 2023 we are celebrating 40 years as Sweden's leading film festival for a young audience. Our film submission is now open and we're looking forward to hear about your film. Submission is done via the festival platform Eventival. Find guidelines, award info and more below.
Thank you for all your submissions. We will give notice to selected films in the beginning of next year.
Thank you
Then it's over, BUFF 2022. This year's festival was a true vitamin injection. The films rolled around the clock on BUFFplay, the inflatable cinema from Portugal made the youngest visitors giggle and the theaters in Malmö were once again busy. We were reminded of how it feels to meet in real life and share festival experiences with each other – the mild commotion in the theater, the feeling when the light is dimmed, the discussions when it is lit again, guests and films from around the world – festival atmosphere with glitter and laughter.
In 2023 BUFF turns 40 years old. And it will be properly celebrated. Until then – thank you again to all the fantastic participants and visitors. You make the festival what it is.
Festival programme 2022
National film week for children and youth
National film week for children and youth To strengthen and shine a light on the meaning behind the art of film, we are launching a national film week for children and youth from 19th to 25th March. This year's BUFF Film Festival takes place during that week, and this year, we are making a selection of the films from our programme available for free on BUFFplay.se. On top of that, we are opening up our entire programme to screening in schools.  By launching a national film week, we hope that, together with you, we can give a more coordinated push for children and youth film – politically, artistically, and pedagogically. Our aim is that more key organisations, cinemas, distributors and streaming services will hop on the bandwagon and help make the BUFF week an annually recurring, national film week for all children and youth throughout Sweden.