The 36th edition of BUFF Malmö Film Festival contained 121 films from 40 different countries. The festival was wrapped up with the award ceremony in Malmö City Hall where the awards of 2019 were handed out.
---
---
The City of Malmö Children's Film Award
The award goes to a filmmaker who according to the prize committee has contributed to the best children's film. Quality and originality are important criteria's. The winner receives 100,000 Swedish kronor and a statuette.
Motivation
An empowering story told from children's perspective dealing with anger, friendship and the challenges of growing up. The film is well produced in every aspect, from opening scene to dramatic end, and the acting actually knocks you down.
Fight Girl director: Johan Timmers
---
---
The Church of Sweden Award
The Church of Sweden Award is given to a film for young people that maintains a high level of artistic quality and raises existential, equality and social issues in a way which speaks to both young people and adults. Prize amount: 100,000 Swedish kronor.
Motivation
There is a time for everything. A time to die. A time to be born. A time to tear down. A time to build.
In this intense story with its directness and authenticity we follow a human being's liberation and fight. A story about the sexes without sex itself being the focal point. This challenges the viewer in a convincing way thanks to extraordinary performance by the actors.
Zen in the Ice Rift director: Margherita Ferri
---
---
Young People's Jury for Film Award
The Young People's for Film Award is coordinated by the educational unit of Malmö's Department of Culture for Children and Young People (Department of Culture, City of Malmö) and is awarded by a class of secondary school students from Malmö.  Prize amount: 25,000 Swedish kronor
Motivation
In this innovative and phenomenally directed film we are taken on a unique journey through the main character's two worlds. With an extraordinary light setting, scenography, script and the exceptional animations the audience is absorbed by a touching story about identity, family and mental illness which only the cold-hearted are able to resist.
Harajuku director: Eirik Svensson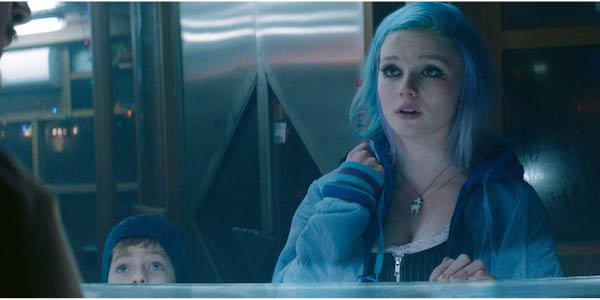 Honorable mention: Stupid Young Heart director: Selma Vilhunen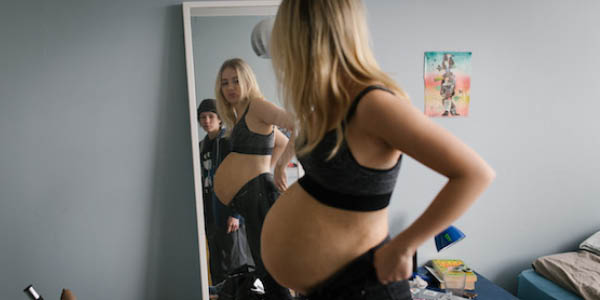 ---
---
ECFA Award
Six European films for children and young people are competing for the ECFA Award (European Children's Film Association Award) at BUFF Filmfestival. The prize has been created by the European Children's Film Association and is awarded at a number of international festivals for films aimed at children and young people. The winner from BUFF will go on to compete for the prize for the year's best film for children and young people, awarded at the children and young people's film festival in Berlin.
Motivation
The ECFA Award goes to a motivating film with powerful female characters in a fragile social setting. In the course of the film anger turns into empathy and emotional maturity through a consistent activity within a peer group that breaks gender stereotypes. The BUFF ECFA Award goes to "Fight Girl", by Johan Timmers from Belgium and the Netherlands.
Fight Girl director: Johan Timmer
---
---
The Region Skåne Short Film Award
Region Skåne's Cultural Board founded this award for the best short film for children or young people with the purpose to raise the status of short films. Prize amount: 100,000 Swedish kronor.
Motivation
An intensive journey of self-discovery that elicits strong reactions from the audience. The film highlights an important and timeless topic, and describes a dramatic everyday situation from the perspective of an adolescent. An impressive portrayal and direction creates a true gem of a short film.
My Time director: Giulia Gandini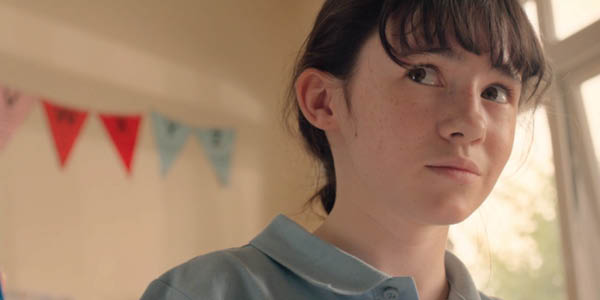 Honorable mention: The School Trip director: Salvatore Allocca
This film highlights complex subjects, such as inclusion, racism and love, in a moving way. The well-chosen score gives the film an added dimension and engages the audience. We look forward to seeing more stories by this director in the future.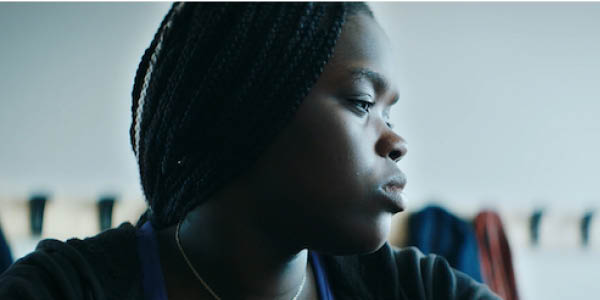 ---
---
Children's Cinema of the Year
The prize is an incentive and an inspiration for those cinemas which have worked actively to develop their ability to cater for younger audiences. The prize is arranged by the Swedish film distribution and educational organisation Biografcentralen, in association with the branch organizations which have financed the award (Sveriges Filmregissörer, Sveriges Filmfotografer, and Regional Resurscentrum). Cinemas are nominated by members of the public through the website www.barnbio.se after which the final decision is made by a jury. The prize amount is 15,000 Swedish kronor.
The children's cinema of the year is Hagabion in Gothenburg
---
---
Filmstadens Children's Film Grant
Cinema chain SF Bio's Children's Film Grant is awarded annually to support a person who has an idea that can be developed into a Swedish film for children capable of reaching a larger audience. The grant is for 100,000 Swedish kronor.
Filmstadens children's film grant 2019 goes to Janne Vierth
---
---
Barnfondens Prize for Best Comedy
Barnfonden's prize is awarded to the children's or young people's film that gives us the best laugh; a film that contributes to more children's laughter around the world; a film that lets children be children and which gives laughter space. In the winner's name, Barnfonden awards 10 000 Swedish kronor to one of its development projects, a prize that adds more children's laughter to the world.
Halkaa producers: Roshni Nadar Malhotra, Nila Madhab Panda and Akshva Parija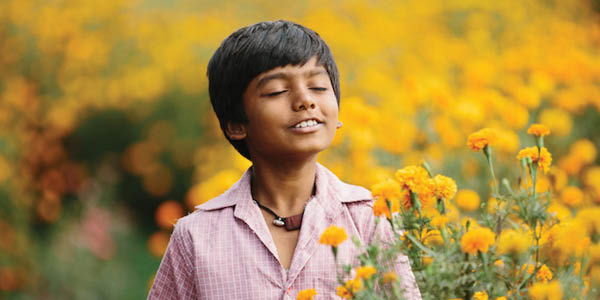 ---
---
Nöjesguidens Prize for Best Film Score
Nöjesguiden's prize for best film score is awarded to a composer whose music elevates the film experience and intensifies emotions. The score must be original and develop the use of music in film.
Motivation
For Nöjesguiden's Pris for best original music, our criteria was quite simple….we were looking for a score that served the film, amplified the narrative, and could stand on it's own as a work of quality. Anna Meredith's work for EIGHTH GRADE fulfilled all of this and more….she managed to support the comedic and heartbreaking aspects of the film, reflect the faux Instagram swagger of the tweenie, while creating music that was in itself utterly unique and compelling. Of equal importance was the placement of the music in the film: highly emotional scenes that might have been marred by inappropriate cues were left dry, so that the power of the actors and director could really shine.  As well we would like to recognize Meredith's presence in a field dominated by middle-aged white men, and celebrate what her voice contributes to the discipline of film scoring.
Eight Grade music by: Anna Meredith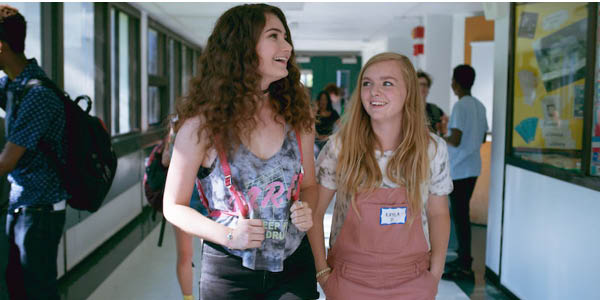 ---
---
INTERFILM Diploma
Motivation
A visually colourful picture which touches and charms. With emphasis on feelings of being lost and feelings of longing, the picture shows how life can transform itself in a few moments. With its timeless subjects like dreams of the future, loss and abandonment, the story is both pressing and important.
Harajuku director: Eirik Svensson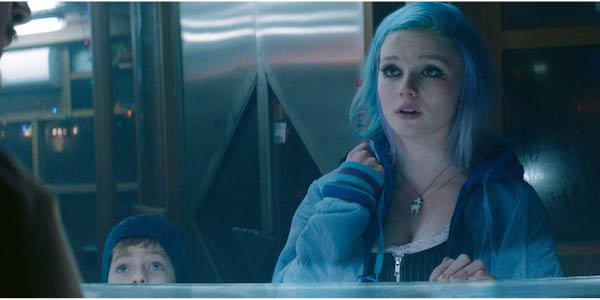 ---
---
BUFF Nordic Star
Every year we're impressed by incredibly powerful acting performances by young actors in films screened at BUFF. With this award, we wish to celebrate these awesome and inspiring achievements by nominating three young actors who have made a brilliant contribution and moved audiences
Gerda Lie in Wildwitch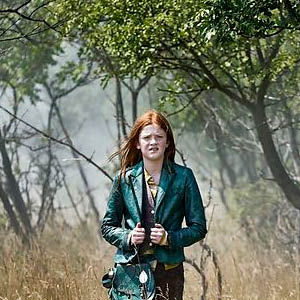 Jere Ristseppä in Stupid Young Heart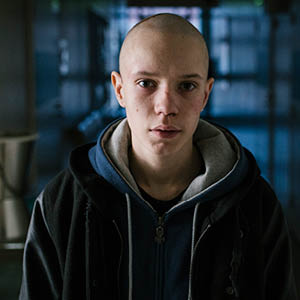 Ines Høysæter Asserson in Harajuku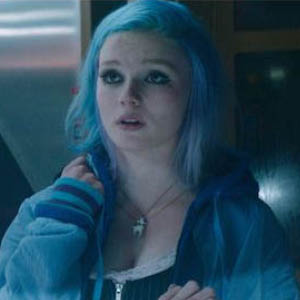 ---
---
Sydsvenskan and BUFF's prize
Sydsvenskan and BUFF's prize is awarded for work which has contributed to the development of film for children and young people. The prize amount is 35,000 Swedish kronor.
The award goes to Bautafilm