Screening is shown the following dates :
- 27/03/2019 - 19:30 - 20:45 - Auditorium: A - Spegeln
A popular and recurring event of BUFF Malmö Filmfestival is Work in Progress. This year, four upcoming films from Sweden and Norway are presented and offers sneak peeks and a chance to meet the filmmakers.
Moderator: Hanna Sohlberg, Commissioning Editor/Head of talent development, Film i Skåne.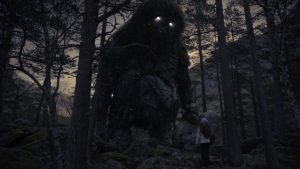 GRIMSBY

Eleven-year-old Einar hates his parents and that they have to move because his mum has a new job. Einar is happy where he is and doesn't want to leave his friends to move to the unhappening and isolated Grimsby. However, things take a new turn with shady neighbors, mysterious events and scary creatures that no-one knew existed. Grimsby, where evil powers threaten, is Twin Peaks for children.
The film is entirely set in Grimsby, a city where everybody knows everyone but no-one talks about the scary stuff that is happening. As an epicenter of all things mysterious, Grimsby has attracted the most peculiar and odd people in the world. Even when Einar discovers the scary but misunderstood creatures, no-one seems to care. The next day, no-one seems to remember a thing and Grimsby is shrouded in a veil of indifference.
Participants: Line Klungseth Johansen (producer), Øystein Moe and Alexander Somma, (directors).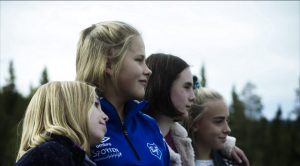 FREE

It is the summer holidays and yet everything is boring. Ragnhild, soon to be 13, lives on a farm. Her best friend Wille and her Dutch cousin Agnes are visiting and they have already fed the pony and baked cupcakes. The balmy summer nights ignite a yearning in the three girls and they long for something to happen before Agnes returns home to The Netherlands. Ragnhild doesn't want to appear boring so, to entertain the girls, she invites them on a hike to have a swim and a sleepover in the forest.
On the hike, the other girls are demanding more all the time and as Ragnhild struggles to control everything, she becomes the strict one of the group. When crazy Julie tags along and wants them to find a midsummer night party that she's heard will be full of boys and drink, things fall apart. Ragnhild finds that she is forced both to stand up for herself and surrender to the unexpected beauty of chaos.
Free will be Guro Ekornholmen's first feature film, written by Anniken Fjesme and produced by Nicholas Sando, Filmbin AS.
Participants: Guro Ekornholmen (director) and Anniken Fjesme (scriptwriter).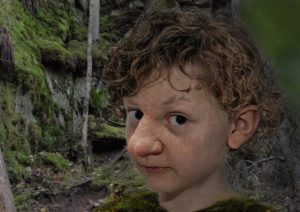 TRYM RYMMER
Deep in the woods, there is a mountain. Five-year-old Trym, a troll, lives there. Trym loves climbing trees, swimming in Svarta göl and looking at flowers and animals. When he gets tired, he whistles on a piece of grass and mum or dad come to carry him home. One day Trym finds out that he will become a big brother. This makes him very happy. He has so many fun things to show his sibling! 
He takes part in the preparations with great excitement and puts aside his most treasured possession: a glittering stone. But when his little sister Tamalie arrives, she chews the stone to pieces and his parents don't seem to have time for him anymore. His favourite places suddenly seem ugly and boring, but the ugliest of everything is himself, because no one likes him… Trym runs away and, for the first time in his life, experiences the woods at night. It is beautiful and exciting but soon he gets lost. Trym must spend the night under a pine tree, all on his own. Maybe he'll never see his family again? Luckily, his spider friend Spider has followed him, and a spider knows how to find the way home.  
Trym rymmer is a live-action film for the youngest audience.
Participants: Elisabet Gustavsson (director), Lina Jonsson (producer).
PELLE SVANSLÖS
Peter-No-Tail lives a sheltered life in the countryside with a girl called Birgitta. When a storm takes him to the city of Uppsala, he meets both new friends and prejudice. What does it mean exactly to be a cat, especially if, like Pelle, you have no tail?
Participants: Jon Nohrstedt, one of the film's two producers, and Christian Ryltenius, director.  
The seminar will be in English. Admission free with festival pass or accreditation.
Recommended age -

Recommended class -

Type of Screening -