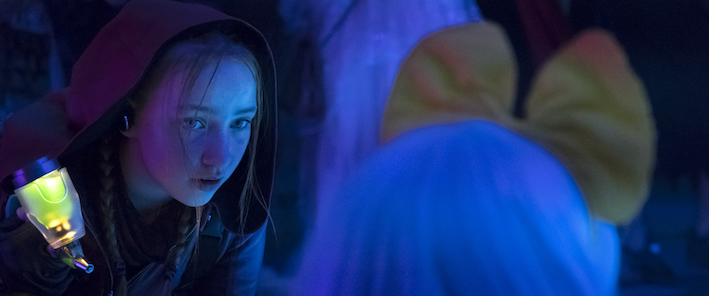 Screening is shown the following dates :
- 24/03/2019 - 11:00 - 12:35 - Auditorium: 2 - Panora
Germany 2018. Director: Markus Dietrich. Language: German. Subtitle: Swedish. Recommended for age: From age 10.
Sue is a lonely teenage girl. Her mum is a researcher who spends all her time working at the lab. When Sue and her dad decide to surprise her at work on her birthday, they just end up getting in the way. In the commotion, Sue accidentally comes into contact with a liquid which makes her invisible! When her mum is kidnapped, Sue enlists the help of her friends to save her and apprehend the kidnappers. 
Recommended age - Från 11 år

Recommended class -

Type of Screening -