Screening is shown the following dates :
- 25/03/2019 - 11:45 - 12:30 - Auditorium: 2 - Panora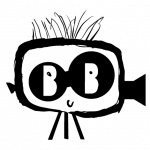 Through generous funding from Postkodstiftelsen and Region Skåne, BUFF Film Festival has established the film screening service, BUFF in Hospitals ("Buffilusk"), at 27 hospitals in Sweden. At buffilusk.se hospitalised children and young people can enjoy parts of the festival's film offering, as well as be inspired to reflect or even create their own films based on the films' themes. BUFF in Hospitals is part of the European project Film in Hospital, which is supported by Creative Europe. The service is expected to run independently very soon, so who then will pay for hospitalised children and young people to enjoy exclusive festival films from around the world?  
Project manager Lina Linde demonstrates how the service works and presents proposed funding models. 
BUFF presents its touring festival concept BUFF in Sweden, which is arranged by BUFF and local stakeholders. Are you interested in organising BUFF in Sweden in your municipality? After the seminar, BUFF is on hand to answer your questions about BUFF in Hospitals and BUFF in Sweden.
Note: Limited number of seats. Lunch included. Registration required. 
The seminar will be in swedish
Recommended age -

Recommended class -

Type of Screening - Seminars