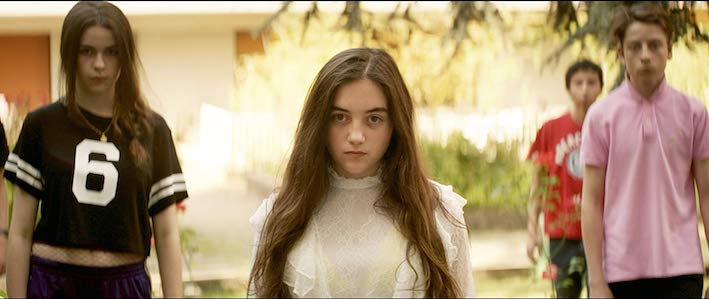 Screening is shown the following dates :
- 29/03/2019 - 09:30 - 11:30 - Auditorium: 2 - Panora
France 2018. Director: Sébastien Marnier. Language: French. Subtitle: English. Recommended for age: From age 15.
When their existing teacher throws himself out of a window, a young substitute teacher is assigned to a class of over-achievers. He notices from the beginning that there's something special with this group of young people, who have a special relationship to one another and to their previous teacher. A riveting psychological thriller which follows the substitute teacher's obsession to get to the truth behind his students' mysterious secrets.
Pre Movie:
Recommended age - From age 15

Recommended class -

Type of Screening -