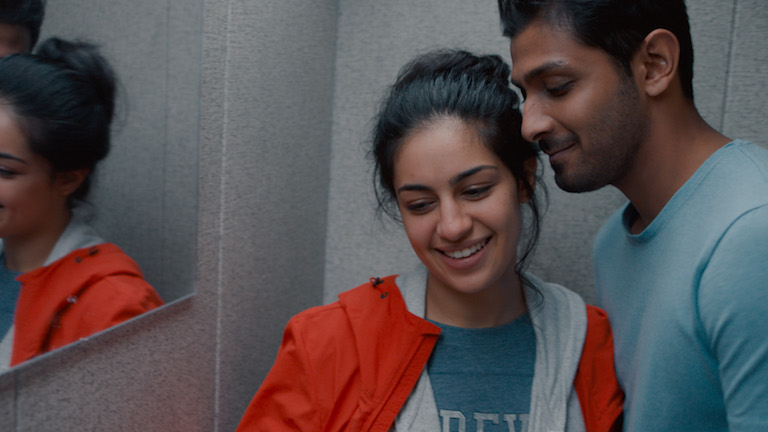 Screening is shown the following dates :
- 25/03/2019 - 14:30 - 16:15 - Auditorium: A - Spegeln Q&A
- 28/03/2019 - 10:00 - 11:45 - Auditorium: 3 - Filmstaden Storgatan Q&A
Belgium, France, Luxembourg 2018. Director: Salima Glamine, Dimitri Linder. Language: French, Urdu. Subtitle: English. Recommended for age: From age 14.
Amel has Algerian roots and her dad has clear guidelines on how she must live her life. Mashir's family is from Pakistan and see it as a given that he'll marry a Pakistani girl. The way things are, the love between Amel and Mashir is impossible and they are forced to love each other in secret. Will they ever live happily ever after without letting their families down?
Recommended age - From age 14

Recommended class -

Type of Screening -