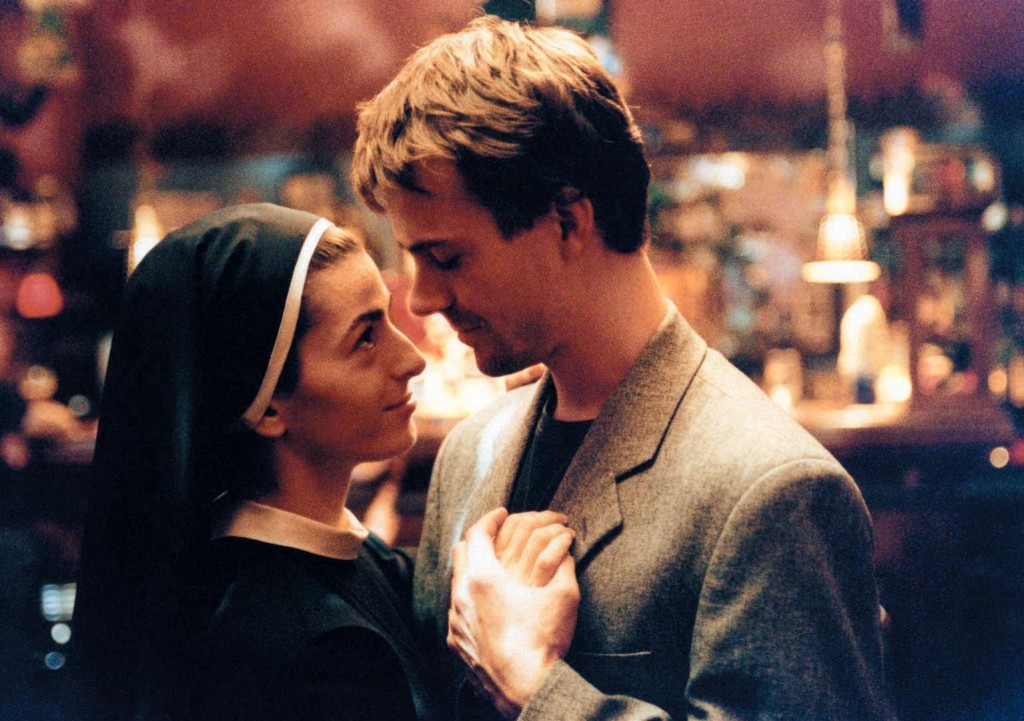 Screening is shown the following dates :
- 23/03/2019 - 15:30 - 17:25 - Auditorium: 1 - Panora
Switzerland 2001. Director: Christoph Schaub. Language: German, English, Lithuanian, Sign language. Subtitle: Swedish. Recommended for age: From age 11.
Young Antonia who is deaf is cared for by Mother Verena. They live together in a quiet convent. When Antonia is sent out to work in a homeless shelter, she meets a young Lithuanian man, Mikas, on the train. Mikas is also deaf. Romance is in the air and a whole new life opens up for Antonia.
Pre Movie:
Recommended age - From age 11

Recommended class -

Type of Screening -