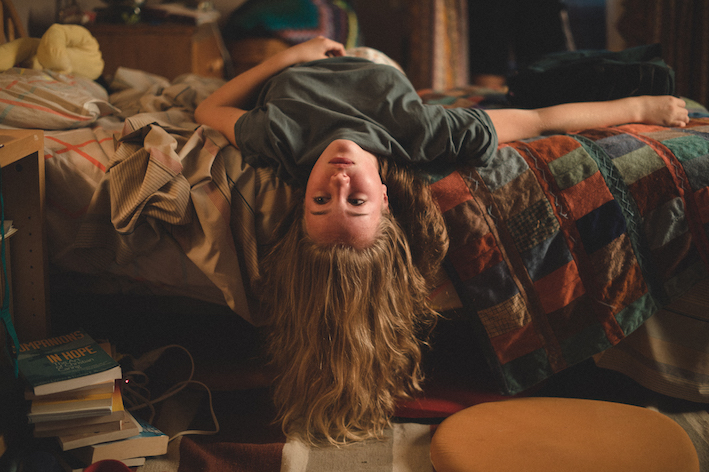 Screening is shown the following dates :
- 25/03/2019 - 09:00 - 11:00 - Auditorium: 2 - Panora Q&A
- 28/03/2019 - 12:30 - 14:30 - Auditorium: 1 - Panora Q&A
Canada 2018. Director: Geneviève Dulude-De Celles. Language: French. Subtitle: English. Recommended for age: From age 13.
Teenager Mylia have just moved to a small town with her mother and little sister and is starting a new school. There is chaos at home and at school she is trying to find her group and a place to fit in. Mylia becomes friends with the older girl Jacinthe who is not the best influence. She introduces Mylia to alcohol and encourages her to hook up with a shitty dude. Unpleasant but at the same time realistic coming-of-age drama.
Recommended age - From age 13

Recommended class -

Type of Screening -